Hanna Instruments Groline Waterproof Combo Meter HI9814 Complete pH, EC/ PPM/ TDS, Temperature
200881
Product Details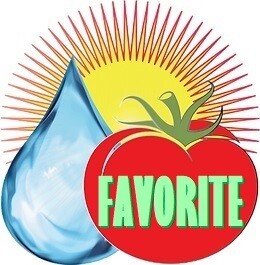 🌱
Designed to bring simplicity to nutrient testing, the HI9814 Portable GroLine Meter is designed specifically for Hydroponic growers. The specialized electrode combines 3 sensors in a single rugged probe featuring a polypropylene body, integrated temperature sensor, and cloth junction.
One combined, pre-amplified pH, EC, and TDS (ppm) probe for hassle-free measurements.
Quick CAL mode for a speedy, single-point calibration for pH and EC with one solution.
Designed for hydroponic, aquaponic, and greenhouse growers.
GroLine Waterproof Portable pH/EC/TDS Meter
Qty:
1
ADD TO CART
hi9814-meter-no-probe
Probe Condition
An on-screen indicator provides visual confirmation that your probe is working at its best.
Low Battery Indicator
The included batteries provide 600 hours of continuous use. When the battery level is below 10%, a warning symbol will blink to indicate low battery condition. When low battery power may affect your results, the meter will shut down to avoid erroneous readings caused by low battery level.
Automatic Shut-off
The auto-off feature can be set to shut the meter off at 8 or 60 minutes, or it can be disabled so that the meter continuously stays on. The auto-off feature prolongs battery life for peace-of-mind and energy savings if the meter is accidentally left on.
hi9814-new-quick-connection
Built to be Durable
Designed to withstand the knocks, drops, and spills of real life, the new IP67 body ensures top performance in any environment. These meters are protected against dust and water intrusion from any direction.
Portable Design
Made to fit comfortably in your hand for on-the-go testing, the multilevel LCD display provides at-a-glance pH, EC/TDS, and temperature measurements from any angle and dual button operation streamlines the testing process for any user.
Quick Connect Probe
A Quick Connect DIN connector makes attaching and removing the probe simple and easy. The rubber coating protects the cable and provides a water-tight seal without twisting.
hi1285-7-electrode-for-hi9814
Your measurements require detailed attention; so should your electrode. The HI9814 Portable GroLine Meter features a replaceable HI1285-7 probe that has been carefully designed specifically for the pH, EC, and TDS analysis of hydroponic nutrient solutions.
Polypropylene Body
The polypropylene body of the HI11285-7 houses all three sensors within a sturdy, single body design. The plastic body protects the electrode from damage, is easy to clean, and is chemically resistant to many aggressive chemicals.
Pre-Amplified pH Electrode
The pH sensor in the probe is a single junction electrode with gelled electrolyte and a retractable cloth junction. When readings appear sluggish, simply pull out some of the cloth material to renew the junction with a fresh surface.
Amperometric EC/TDS Sensor
The EC/TDS portion is a two-ring probe that comes with the HI9814, offering an accurate solution for low range EC and TDS readings. An integrated temperature probe ensures fast, accurately compensated readings even during sudden temperature fluctuations.
hi9814-in-box
We believe that buying a meter should be simple. Your Portable GroLine Meter is equipped with everything you need for successful testing right out of the box.
Quick Calibration Solution Sachets (3)
A single calibration solution for pH and conductivity makes calibration fast and ensures all of your measurements are accurate each time for better plant health and better yield. The single-use sachets are individually sealed so you use fresh buffer each time you calibrate.
Electrode Cleaning Solution for Agricultural Applications Sachets (3)
Your GroLine Combo Meter comes with cleaning solution that has been engineered to keep your electrode free from debris found in soils. This concentrated combination of detergents cleans your meter quickly and effectively so that your meter stays in optimum condition
hi9814-different-model-connections
HI9814 Models and Compatible Accessories
Old HI9814 (Left)
Uses the HI1285-7 pH/conductivity probe with DIN Connector
Compatible with the HI710025 Shockproof Boot (green)
New HI9814 (Right)
Uses the HI1285-7 pH/conductivity probe with Quick DIN Connector
Compatible with the HI710030 Shockproof Boot (green)
Compatible Products
Select items you would like to add to your cart with the product on this page.
Resources
Specifications
Specification Name Detail
Sku HI9814
PH Range -2.00 to 16.00 pH
PH Resolution 0.01 pH
PH Accuracy (@25degrees FahrenheitC/77degrees FahrenheitF) ±0.02 pH
PH Calibration Automatic, 1 or 2 point, choose from: 4.01; 7.01; 10.0 pH buffers - one-point calibration using quick calibration solution
MV Range ±825 mV (pH-mV)
MV Resolution 1 mV (pH-mV)
MV Accuracy ±1 mV (pH-mV)
Temperature Range -5.0 to 105.0 degrees FahrenheitC / 23.0 to 221.0 degrees FahrenheitF
Temperature Resolution 0.1 degrees FahrenheitC / 0.1 degrees FahrenheitF
Temperature Accuracy (@25degrees FahrenheitC/77degrees FahrenheitF) ±0.5 degrees FahrenheitC / ±1.0 degrees FahrenheitF
EC Range 0.00 to 6.00 mS/cm (EC) **
EC Resolution 0.01 mS/cm
EC Accuracy (@25degrees FahrenheitC/77degrees FahrenheitF) ±2% F.S.
EC Calibration Automatic, one-point at 1.41 mS/cm or 5.00 mS/cm - one-point calibration using quick calibration solution
TDS Range 0 to 3000 ppm (0.5 CF)/0 to 3990 ppm (0.7 CF)
TDS Resolution 10 ppm (mg/L)
TDS Accuracy (@25degrees FahrenheitC/77degrees FahrenheitF) ±2% F.S
TDS Conversion Factor 0.5 (500 ppm) or 0.7 (700 ppm)
Temperature Compensation pH - Automatic EC
Power Supply 1.5V AAA batteries (3 pcs.)
Power Consumption approx. 600 hours of continuous use
Environment 0 to 50 degrees FahrenheitC (32 to 122 degrees FahrenheitF) RH max. 100%
Dimensions 154 x 63 x 30 mm (6.1 x 2.5 x 1.2)
Weight 196 g (6.91 oz.)
Ordering Information Supplied with HI1285-7 multiparameter probe, HI50036-0 Quick Cal buffer solution sachet (3), HI700661 pH electrode cleaning solution sachet for agriculture (3), 1.5 AAA batteries (3), and instructions.
Warranty 2 years
Recommended Probe HI1285-7 polypropylene body, pre-amplified multiparameter probe with internal temperature sensor, DIN connector and 1m cable (included)
Manual
GroLine Waterproof Portable Hydroponics pH/EC/TDS Meter - HI9814 Reviews
ASK A QUESTION WRITE A REVIEW
0.0 star rating
Reviews (0)
Questions (0)
Facebook
Twitter
LinkedIn
Instagram
Youtube
Pinterest
Hanna Instruments
ABOUT
Hanna Story
Blog
Careers
SUPPORT
Contact Us
Terms and Conditions
Privacy Policy
Shipping Policy
Warranty and Returns
ISO 9001 Certificate
ISO 14001 Certificate
RESOURCES
Certificate Search
Find My Hanna
General Catalog
Knowledge Base
SDS
Product Manuals
Software Information
Upcoming Tradeshows
Products
COPYRIGHT 2019 HANNA INSTRUMENTS
Cart
SIGN IN
CREATE AN ACCOUNT
Email
Password
SIGN IN
Email
Password
Save this product for later
Questions? Call Us
1-970-625-2103